A new version of our efficient waveform processing software was released on 11/5/18. Version 1.1 beta can now process SDF files directly from Riegl scanners 560, 680, 780 and even 1560! (Riegl export to SDF required for V-line scanners)
Here are the new capabilities and added features:
Direct decoding of Riegl SDF files (scanner types 560 to 1560)
Single pass decoding, processing, georeferencing, LAS output
Automatic MTA (multiple times around) resolution
Optimal pre-calibrated sensor parameters
Channel fusion and pulse ordering
More info on the BayesWavEx page including link to PDF documentation.
Highlights:
Fast processing without intermediate files: supply a list of SDF files, the PO file (trajectory and attitude data) and optional geometric calibration data and the LAS/LAZ 1.4 files, LASindex and stats are automatically generated.
Compatible with StripAlign
Scan options to quickly diagnose issues without actually extracting returns
Fast extraction options to generate point clouds for visual inspection
Optional on the fly georeferencing, all Transverse Mercator projections supported, feet or m
Example of extraction from SDF (collected in Portugal in 2011), color-coded elevation and intensity overlay, 1 cm rel. accuracy on flat surfaces: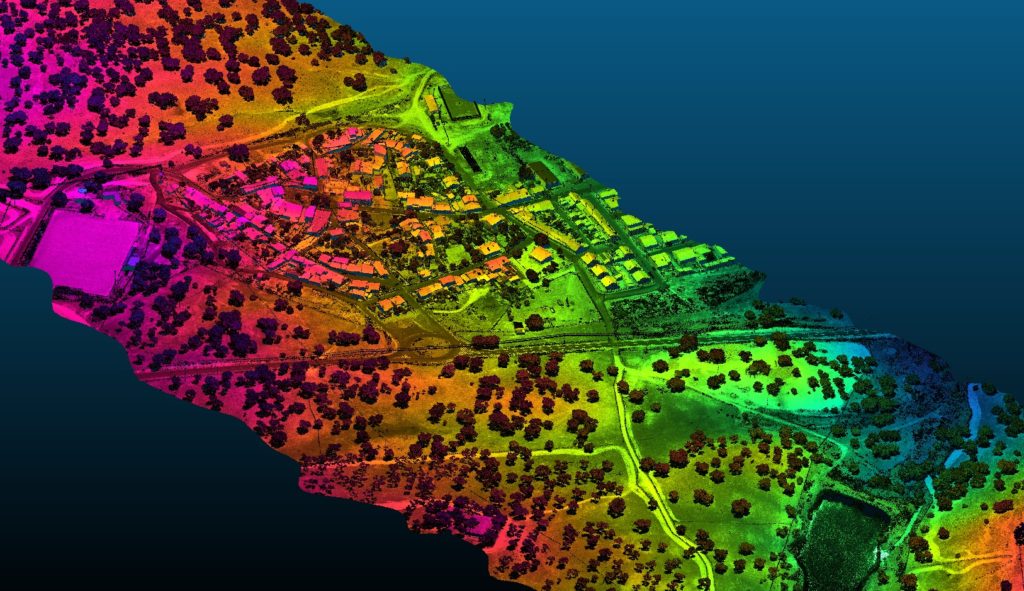 BayesWavEx 1.1 beta released!