Sharing a booth with our European UAV reseller LidarSwiss Solutions GmbH, booth C3.141 in hall 3
First time at InterGeo – BayesMap recently moved to France, and we are now ready to meet our European partners, clients and prospects.
Come meet us and our resellers and partners Pointerra, GeoCue, LiDAR Swiss, GeoLAS and LiDAR Latinoamérica, and learn about our software solutions for airborne, UAV or sonar and the various platforms they run on, workstation or cloud. Visit booth 141 for a live demo – bring your own dataset to align!
Traveling by train to reduce our CO2 footprint, we are carrying the usual swag – swing by and get some free colorful beer coolers, coasters and more!
---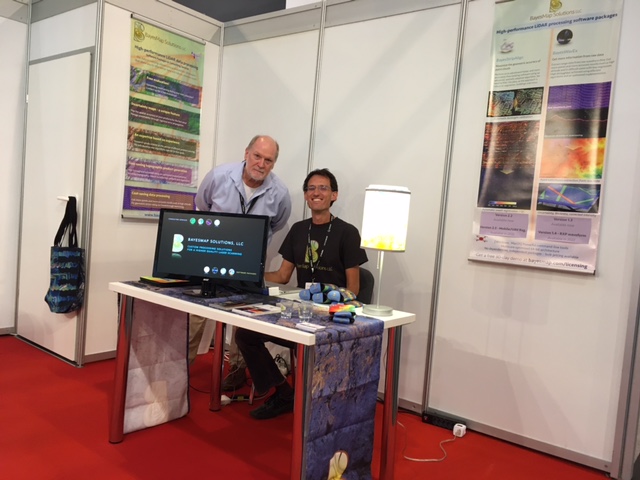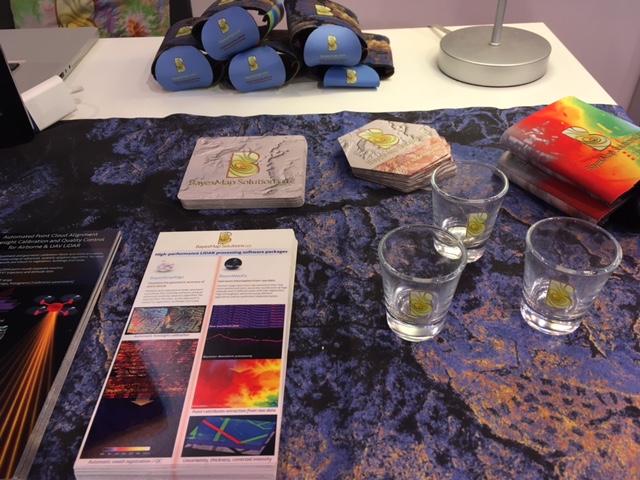 We are at InterGeo 2022 in Essen, Oct 18-21